As our 10th wedding anniversary is fast approaching, I've found myself doing a bit of reminiscing about that "big day" and the special moments that led up to it.  Oh, it seems like a lifetime ago.  So much has happened in our lives (moments of joy and sorrow) that we never could have imagined, but one thing I know – I wouldn't have wanted to go through it all with anyone else but my husband.
My husband.
I remember how excited I was before the wedding.  Oh, the planning, the cake tasting, and the bridal showers!
But there was one party we both adored.  One party we both helped coordinate and plan.  I'm not talking about the wedding (that was my thing – LOL).  I'm talking about……the Rehearsal Dinner.
The Rehearsal Dinner is the ideal place to show off the personalities and families of both the bride and groom.  How those blend together is a thing of beauty.
We tried extra hard to make our rehearsal dinner a beautiful mix of our families, especially since many loved ones had passed.
To bring our families and wedding party together, we had sent them all blank quilt squares weeks ago with instructions to decorate them, sign them,  and bring them back the night of the rehearsal dinner.
This was one of my favorite things of all.  That night, we collected all the squares, each so different and personal.  Some had artwork, some had words of wisdom, and yet they all inspired us. My Grandma made and presented us with a finished quilt later on………and I cherish it to this day.
Another way we each brought our unique personalities to the party – dessert!  While many would have simply offered an item off the restaurant menu, we got a bit creative.  We had gone to a local ice cream parlor, had them create a favorite flavor for each of us, and had it sent over for the event.
Two ice cream flavors – one for the bride, one for the groom.  Everyone could enjoy both!  How is that for celebrating becoming "one"?  Of course, the fact that we are huge ice cream fans made that decision easy.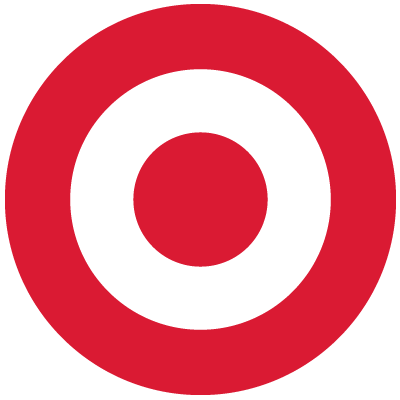 With a rehearsal dinner, and many wedding events, the Target Wedding Catalog can be a huge resource.
When doing something a bit creative, like our homemade ice cream, presentation wasn't handled by the restaurant.  Tiered pedestal glass serving plates, with samples of the bride and groom ice cream on top, would have been a wonderful addition to our event.  Here's another thing I wish we had done – Instead of having my mom go around and pick up all the quilt  squares everyone made, it would have been nice to have had a custom canister labeled where everyone could drop it off.
But if there's one thing I can tell those of you who are planning a rehearsal dinner.  One tip.  Make sure you have someone designated to take photos of the special occasion. Chances are you have an official photographer for the ceremony and reception, but what about the rehearsal dinner?
In our case, we have very few photos……just a few that my mom thankfully took.  But that also means I have no photos of my mom from that night.  Have a member of the wedding party be in charge of a few select important photo opps during the event with something like this Pansonic Lumix camera.  That way there will be plenty of pictures and you won't need to worry.
While the Rehearsal Dinner is certainly my favorite place to showcase how a bride and groom can still be themselves and create a beautiful marriage together, you may have another idea?
Be sure to check out the wonderful inspiration in the Target Wedding Catalog!!
And don't forget to create a Target Wedding Registry!
Now some extra fun for you:
GIVEAWAY:

One (1) lucky winner will win a $25 Target gift card.
HOW TO ENTER:
For your main entry, Visit the  Target Wedding Catalog and then leave a comment telling me a favorite item you spotted!
EXTRA ENTRIES:
You can earn one extra entry for each of the following (leave separate comments for each):
2. Follow A Frugal Friend on Google +
3. Follow A Frugal Friend on Pinterest
4. Follow Target on Pinterest
5. Subscribe to A Frugal Friend via email or in a reader
6. Follow A Frugal Friend on Instagram
7. Follow Target on Twitter
8. Follow A Frugal Friend on Twitter
9. Tweet the following as is: Win a $25 Target Gift Card and grab some #TargetWedding party ideas from @AFrugalFriend http://tinyurl.com/jwwvzp7
Be sure to Like A Frugal Friend on Facebook to hear the latest giveaways and deals!
Giveaway ends at midnight (central time) on Thursday, November 14th, 2013! Valid for US residents and addresses only. Must be 18 years of age or older to enter. No purchase necessary to enter. Winner will be randomly selected. Void where prohibited. I'll announce (and contact by email) the winner on this post and the winner will have 2 days to get back to me for delivery details. Limit one set of entries per household.
CONGRATULATIONS TO #300 Shelley P